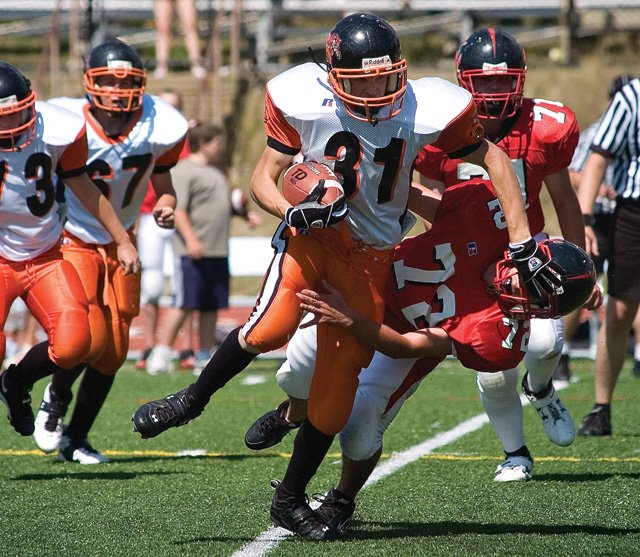 Hayden back Jake Walker, center, avoids a tackle by Steamboat defender Mitchell Lekarczyk during the game between the Hayden High School varsity team and Steamboat Springs High School's junior varsity team at Gardner Field on Saturday afternoon. Hayden came away with the victory, 47-20.
Stories this photo appears in:
If Saturday's 47-20 win against the Steamboat Springs junior varsity team had been a baseball game, rather than football, Hayden starting halfback Coy Letlow would have batted at a .750 clip.