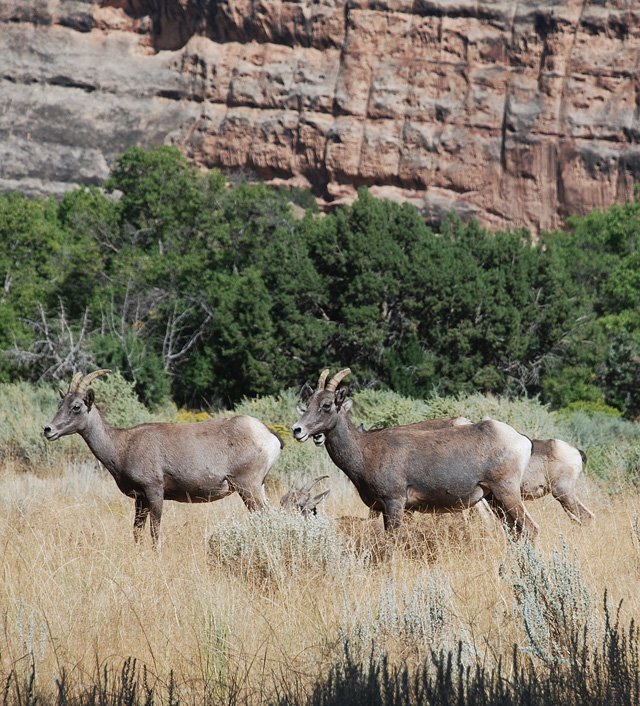 tom ross/staff
A band of desert bighorn sheep browses in Moffat County's Echo Park on its way to the Green River. The sheep walked right through a National Park Service Campground in Dinosaur National Monument.
Stories this photo appears in:
Eight gray ghosts slipped silently through the sage and blooming rabbit brush, heading directly for us. They made not a sound, but gazed at us unblinking. The desert bighorns made their approach with the wind in their favor, and the dogs were oblivious.