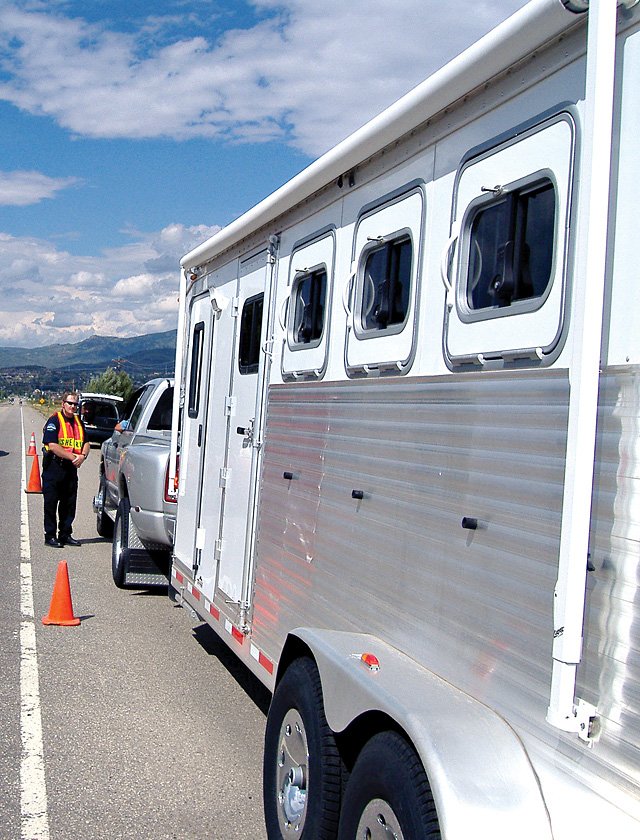 Routt County Sheriff's Deputy Sean Hockaday executes a livestock inspection checkpoint stop near the intersection of U.S. Highway 40 and Colorado Highway 131 on Wednesday afternoon. The checkpoint was intended to ensure that livestock are transported with the necessary paperwork and that diseased animals are not introduced into the area.
Stories this photo appears in:

Sheriff's Office reinstates part of Ranch Watch program
Motorists on U.S. Highway 40 had to hit the brakes Wednesday near the turnoff for Colorado Highway 131, but not because they were being pulled over.
September 6, 2007 midnight