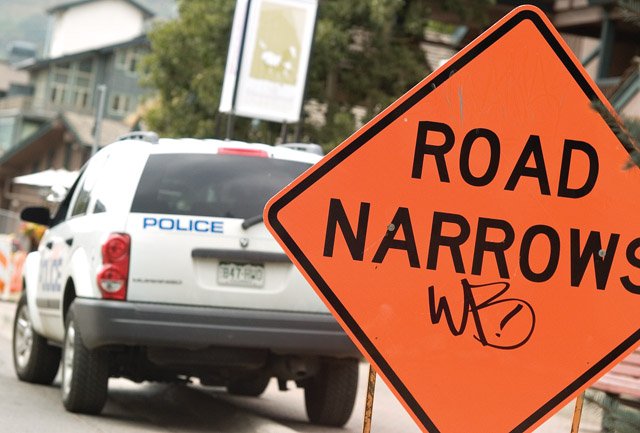 Vandals defaced several signs and businesses in the Ski Time Square area early Wednesday morning. Steamboat Springs police officers arrested two suspects later Wednesday.
Stories this photo appears in:
What began as a slow Tuesday night for Alpine Taxi driver Rod McCormack ended with two men facing felony charges on suspicion of tagging signs and windows in the Ski Time Square area.
September 6, 2007 midnight