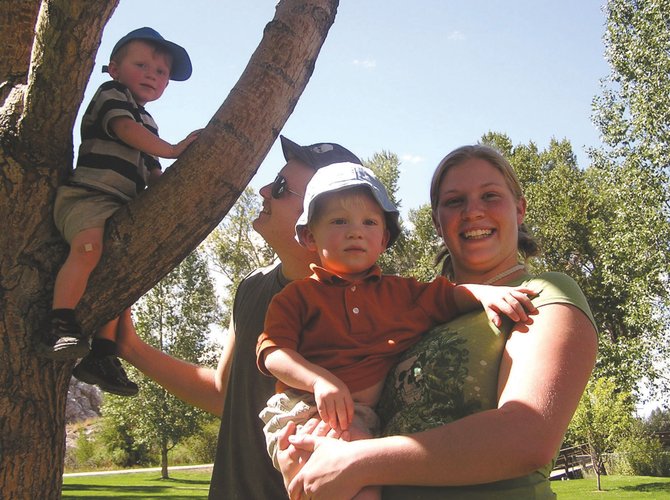 Chris and Rachel Leftwich and their 2-year-old twins Zakk, left, and James are among families that have benefited from the VNA's Nurse-Family Partnership program. Wendy Bower, RN, visited the family regularly, easing their transition into parenting with information and advice.
Stories this photo appears in:
Two-year-old twins James and Zakk Leftwich bounded for the jungle gym. Their parents, Chris and Rachel, were close behind, ready to help the energetic boys over precarious spots but giving them space to explore.