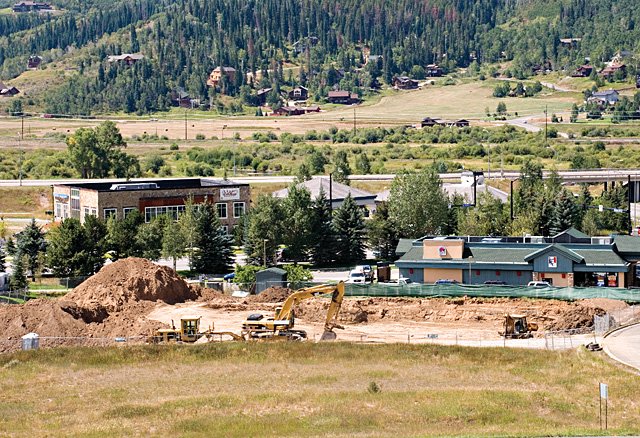 Excavation work for the new Resort Group office building is underway near the intersection of Pine Grove Road and Snapdragon Way. Taco Bell/Kentucky Fried Chicken is visible to the west of the foundation.

Stories this photo appears in:
Office building under construction on Snapdragon Way
Construction is under way on a three-story office building at 675 Snapdragon Way in the Central Park business district, just east of the Taco Bell/Kentucky Fried Chicken restaurant.