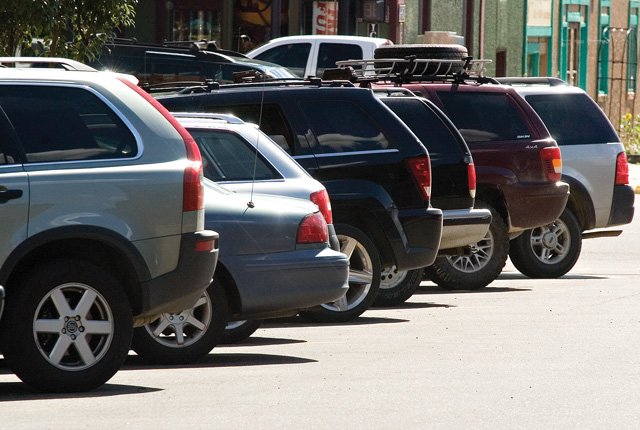 Hoards of parked cars crowd side streets in downtown Steamboat Springs on Thursday afternoon. Numerous construction projects and other causes of congestion downtown have put the squeeze on available parking spots.
Stories this photo appears in:

Business owners and contractors work out traffic issues
Weekly meetings to discuss concerns about downtown construction are improving relations between contractors and downtown business owners, city staff and a downtown organizer said last week.