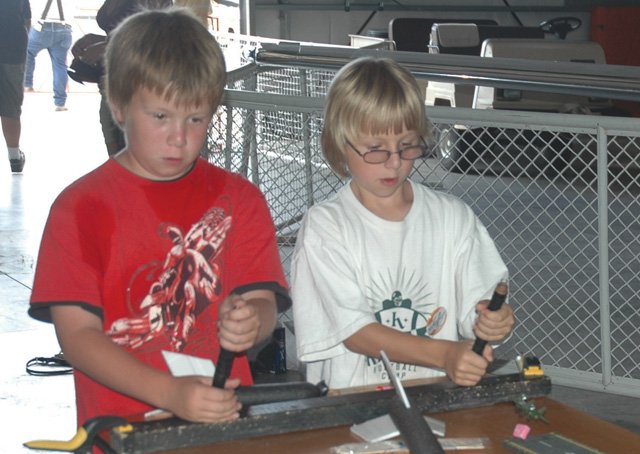 Tristan Smith, 11, and Trevor Smith, 8, guide toy planes down a string toward their targets. The "landing simulation" was part of an educational display at the 2007 Wild West Air Fest, which ended Sunday at Steamboat Springs Airport on Routt County Road 129.
Stories this photo appears in:
Denver museum teaches aviation with models and candy
Not far from the antique planes and classic cars on display for the third annual Wild West Air Fest on Sunday, potential future pilots turned their eyes to the sky.
September 3, 2007 midnight