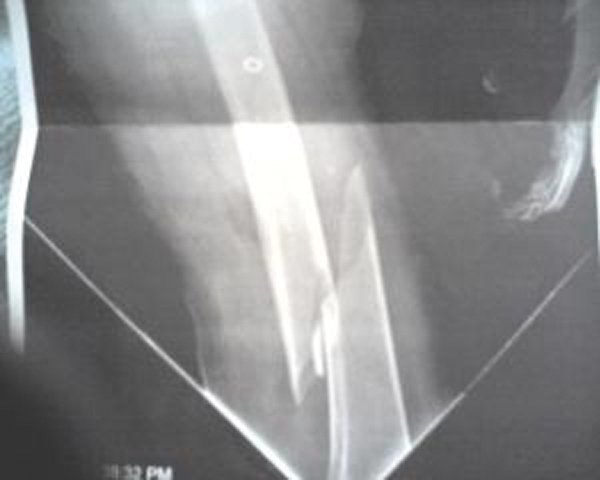 Craig Kennedy broke his femur, shown above, while water-skiing at Bald Eagle Lake in August. Kennedy described the break as "like driving over a tree branch with your car."
Stories this photo appears in:

Craig and Andy Kennedy are Halloween heroes. The energetic Steamboat Springs couple boasts "closets full" of Halloween costumes and vouch that they have never repeated a costume twice.