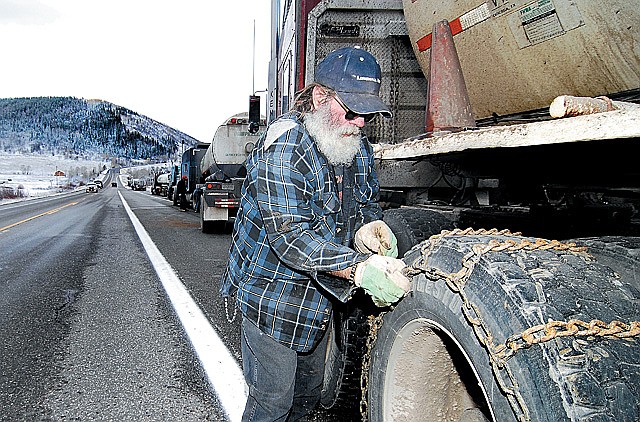 A truck driver who identified himself only at "TJ" hooks up chains at the base of Rabbit Ears Pass on Thursday morning. Recent storms brought several inches of snow to the area and forced truck drivers to chain up before venturing over Rabbit Ears on Thursday.

Stories this photo appears in:

Joe Ramey, a National Weather Service meteorologist in Grand Junction, said Thursday that another storm is expected to dump more snow on the area this weekend. And although that snow will melt by early next week, Routt County residents should keep their shovels handy in the coming months.
October 19, 2007 midnight