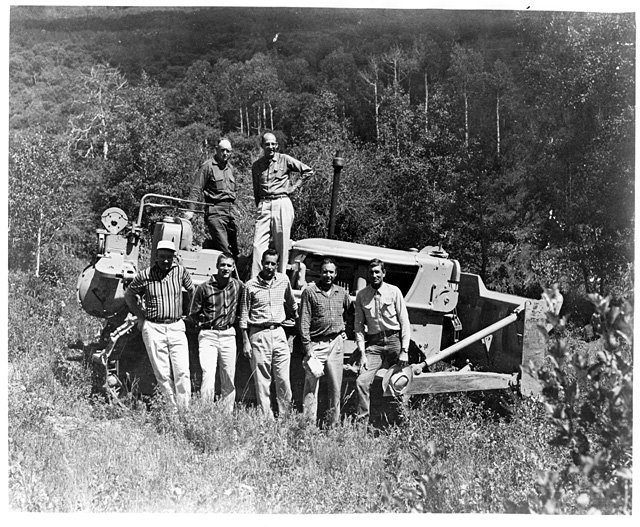 The seven dreamers on groundbreaking day, July 6, 1958. Top row, from left, Willis Nash and Glenn Stukey. Bottom row, from left, James Temple, Buddy Werner, Marvin Crawford, William Sayre and John Fetcher.
Stories this photo appears in:

Steamboat Ski Area will begin a celebration of its 50th anniversary this week, and one easily could trace that history by devoting a book to the parade of landmarks like new trails, new chairlifts, changes of ownership and even new snowmaking guns.