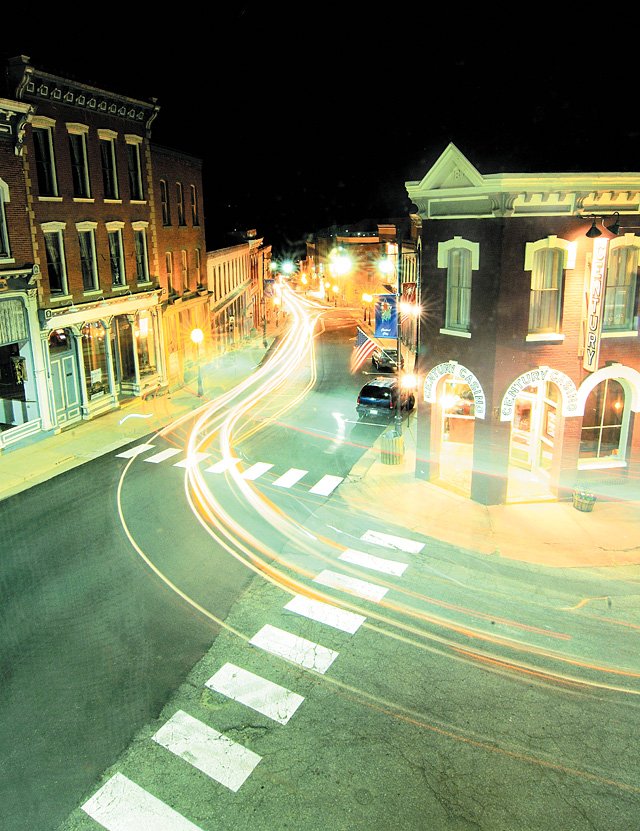 The lights from cars and tour buses look like a stream of activity from the view outside a window at the Golden Rose Hotel. The once sleeping mining town now competes with Black Hawk for the attention of tourists.
Stories this photo appears in:

Road trip
Central City doesn't offer the manic 24-hour entertainment buzz of Las Vegas. But then, Vegas doesn't have ghosts that go bump in the night.