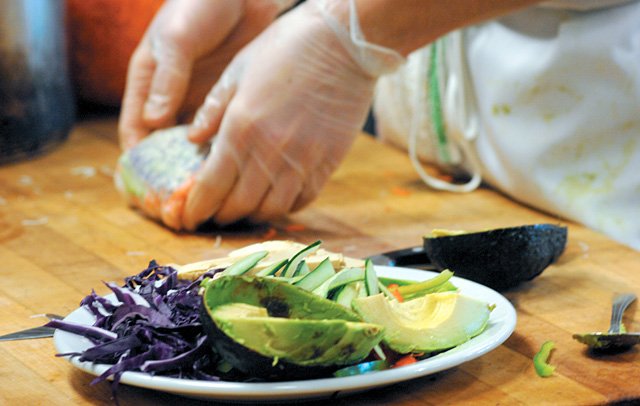 Marty Cowell prepares for the lunch rush at Bamboo Market. The food on the all-natural, organic menu is prepared fresh daily.
Stories this photo appears in:

Demand, availability of organic foods increasing in Steamboat Springs
There's no denying it. Burgers made from grass-fed beef just taste better. Kristy Fox's customers picked up on the difference without being tipped off.