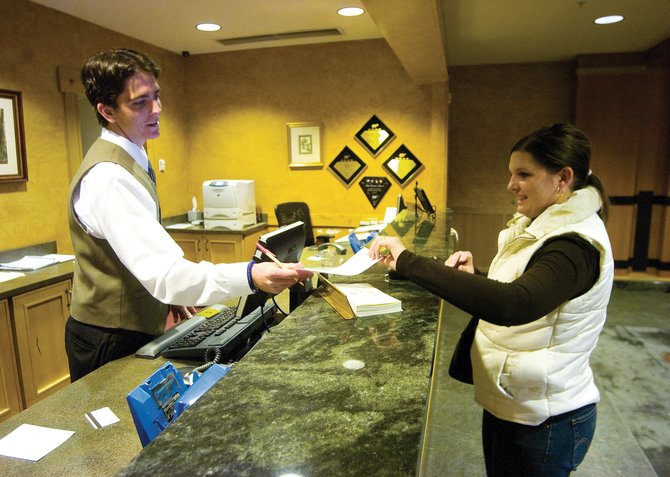 Steamboat Grand Resort Hotel employee Kyle St. John, left, helps visitor Sharynne Wilson check in to the hotel Wednesday afternoon. Area lodging properties are expecting about 3,000 visitors Saturday night, a decrease in numbers from the corresponding weekend in 2006.
Stories this photo appears in:

Lodging properties expect more than 3,000 visitors despite no skiing
When you're planning to get hitched in Steamboat Springs during the Thanksgiving holiday weekend, snow conditions aren't a deal breaker.