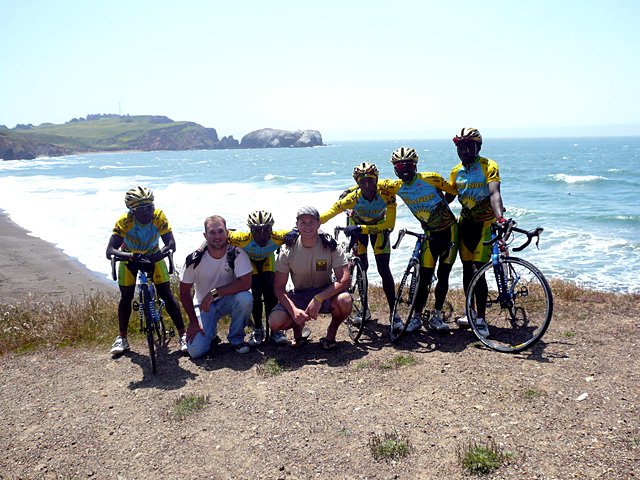 Ryan Scheer, left, and Andrew Johnston, both without helmets, take a break from work on the Pacific coastline. The two former Steamboat Springs graduates are filming a documentary about five Rwandan cyclists trying to make the 2008 Beijing Olympics.
Stories this photo appears in:
Hope. Everyday Ryan Scheer and Andrew Johnston see five parcels of it pedaling around, showing that Rwanda's isn't just a country defined by genocide.