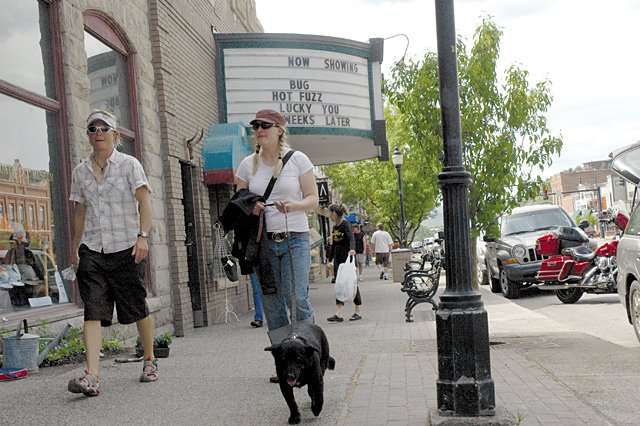 Tanya Faux of Australia, left, and Eleanor Perry of Carbondale stroll down Lincoln Avenue on Sunday afternoon with Perry's dog, Pika. Faux won a women's competition at last year's Paddler Life Pro Invitational kayak event and said she is "back to defend her title" today. Sunny skies, local events and the holiday weekend had crowds out and about in Steamboat.
Stories this photo appears in:
Construction in downtown Steamboat Springs isn't stopping locals and visitors from shopping or strolling on Lincoln Avenue during the Memorial Day holiday.