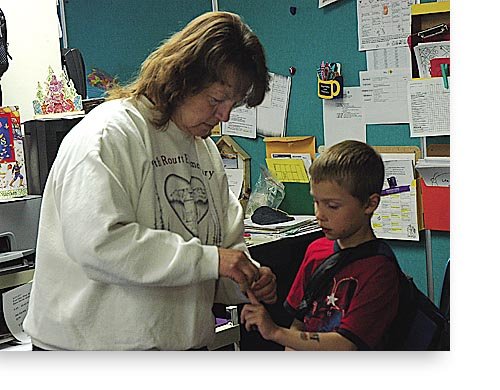 Kindergarten teacher Mary Shanklin puts a bandage on Nary Karow's finger Tuesday at South Routt Elementary School. Shanklin is retiring after 36 years with the district.
Stories this photo appears in:
Longtime teacher Mary Shanklin retires; colleague Peggy Barnes reflects
Despite sitting in miniature chairs made for kindergartners, teachers Mary Shanklin and Peggy Barnes looked comfortable Tuesday.