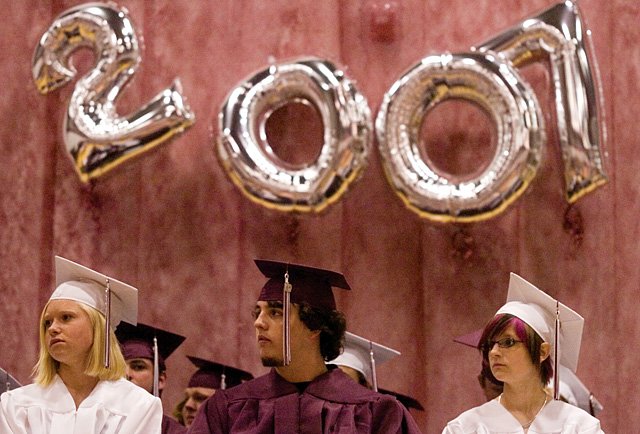 Soroco graduates Gina Werremeyer, from left, Ryan Snyder and Natashia Cole listen to the announcement of scholarship awards during the Soroco High School graduation ceremony held in Oak Creek on Saturday. The Class of 2007 received a total of about $150,000 in scholarships.
Stories this photo appears in:

They laughed. They cried and they received a lot of advice. The 39 members of Soroco High School's senior class could barely contain their laughter during Saturday's graduation as 88-year-old commencement speaker Earl Reum regaled them, and a packed gymnasium, with the most practical tidbits of wisdom they had heard all year.