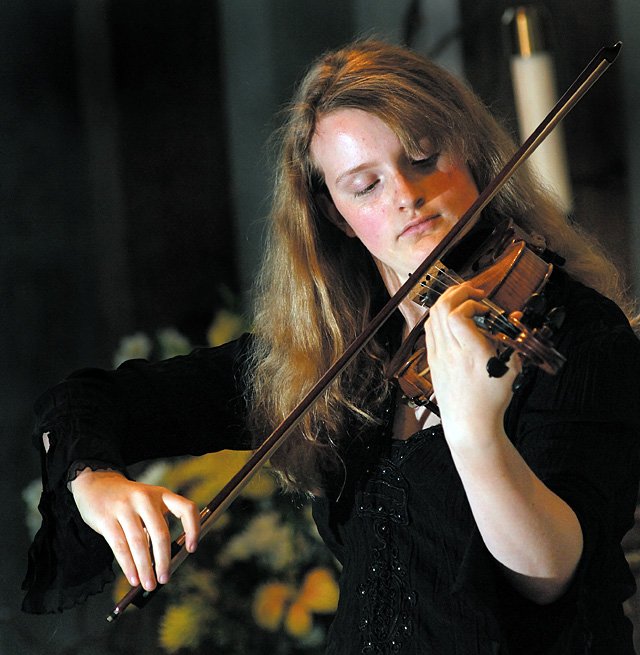 Anna Roder will hold a special concert at 7 p.m. today at St. Paul's Episcopal Church. The concert is free, but donations are tax-deductible and will go toward travel expenses for Roder's upcoming trip to Argentina and Uruguay with the Denver Young Artists Orchestra.
Stories this photo appears in:

Anna Roder, 15, puts violin ability on display
Anna Roder doesn't remember the first time she picked up a violin. She also doesn't remember living without it.