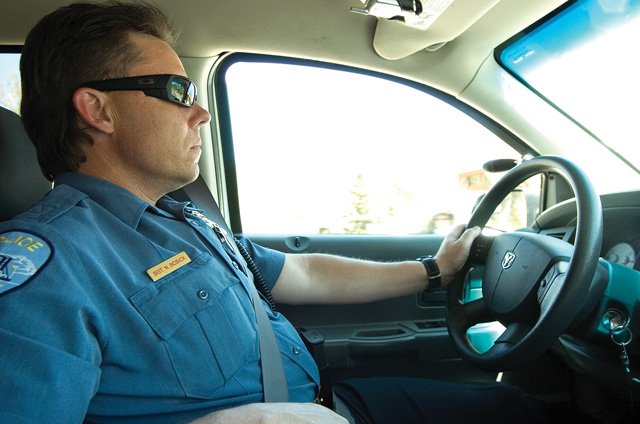 Sgt. Nick Bosick patrols the streets of Steamboat Springs on Friday. The Steamboat Springs Police Department currently is down three positions in patrol, but recently filled a fourth patrol position.
Stories this photo appears in:

Like teachers, reporters, grocery store checkers, taxi cab drivers and bar tenders, law enforcement officers often struggle to live and work in the resort communities they are sworn to serve and protect.