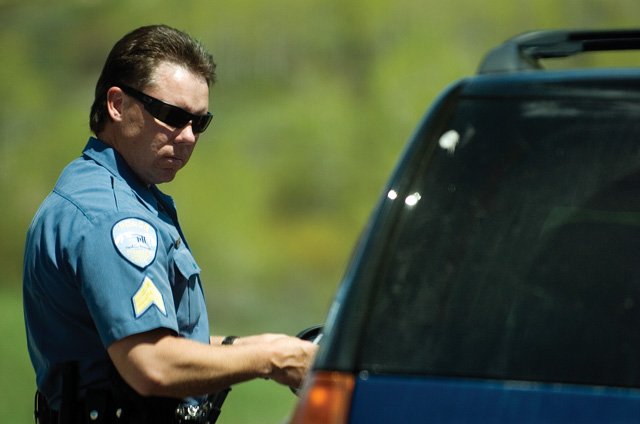 Sgt. Nick Bosick checks the license and registration of a driver pulled over on Hilltop Parkway in Steamboat Springs on Friday. Attracting and retaining police officers to the Yampa Valley is a challenge for local law enforcement departments, and administrators cite the high cost of living as one reason.
Stories this photo appears in:

Like teachers, reporters, grocery store checkers, taxi cab drivers and bar tenders, law enforcement officers often struggle to live and work in the resort communities they are sworn to serve and protect.