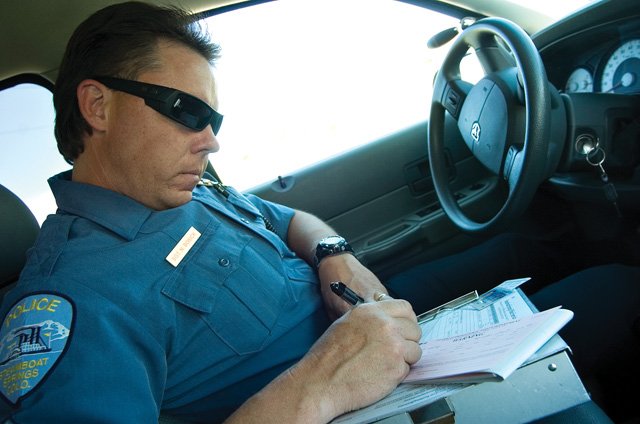 Sgt. Nick Bosick writes a warning for a speeding violation on Hilltop Parkway in Steamboat Springs on Friday. Attracting and retaining police officers to the Yampa Valley is a challenge, but law enforcement administrators say they are confident there are ways to attract and keep cops here.
Stories this photo appears in:

Like teachers, reporters, grocery store checkers, taxi cab drivers and bar tenders, law enforcement officers often struggle to live and work in the resort communities they are sworn to serve and protect.