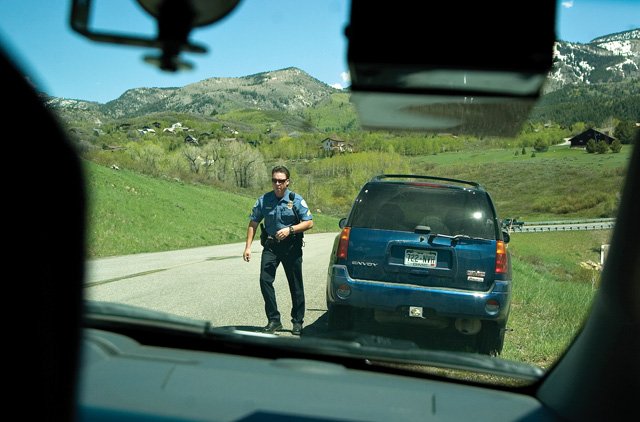 Sgt. Nick Bosick makes his way back to his patrol car Friday afternoon after a traffic stop on Hilltop Parkway in Steamboat Springs. Various law enforcement agencies have found it difficult to recruit and retain officers in recent years, and administrators cite the high cost of living in the Yampa Valley as one reason.
Stories this photo appears in:

Like teachers, reporters, grocery store checkers, taxi cab drivers and bar tenders, law enforcement officers often struggle to live and work in the resort communities they are sworn to serve and protect.