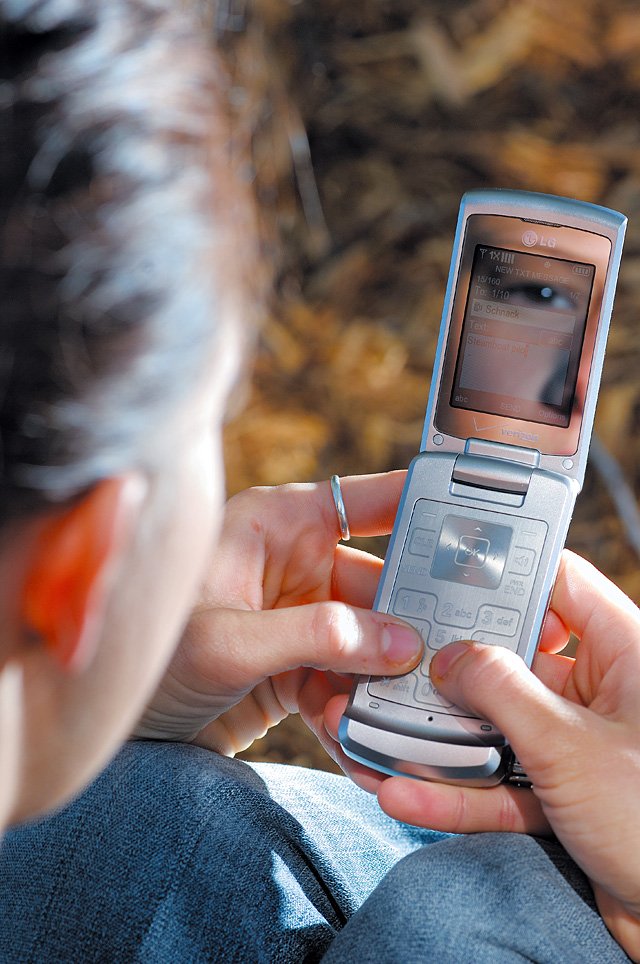 Lacey Ely uses her LG VX 8700 to text a friend. New phones are allowing people to stay connected and changing the way the phone is used in today's world.
Stories this photo appears in:
TXT MSG is used by everyone BC it's EZ
The cell phone has become the Swiss Army knife of communication in our techno-society, and style sometimes trumps function.