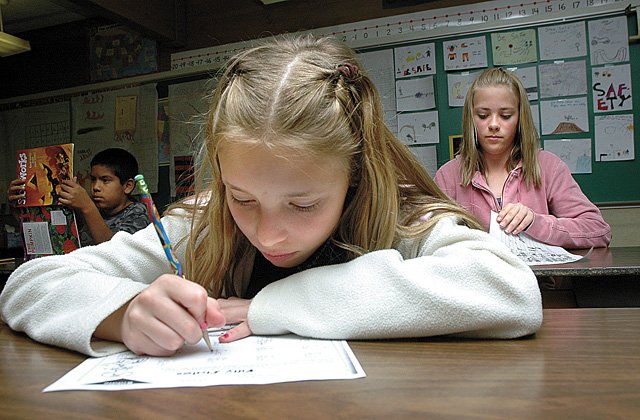 Ozzy Valdez, from left, Leann Showalter and Taylor Dean, fifth-graders at Craig Intermediate School, read and complete math assignments Monday. State Rep. Al White, R-Winter Park, said the School Finance Act, signed into law by Gov. Bill Ritter on May 9, will bring $274,000 to Moffat County schools in its first year. But many Republican politicians call the act an unlawful tax hike.
Stories this photo appears in:

Al White supports a new tax law that will boost local funding for school districts across Colorado even though that position places him at odds with many in his Republican Party.