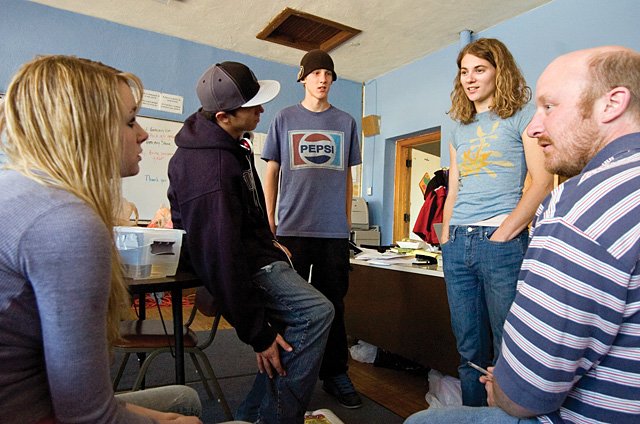 Jewel Almeida, from left, Stephen Maire, Robert Anderson, Karla Setter and PJ Zenewicz discuss the equipment needs for their upcoming camping trip in their classroom at Yampa Valley High School on Wednesday. Setter and Zenewicz are two of the instructors for the alternative high school.
Stories this photo appears in:

Program nears end of its first year
Cole Breland is an artist, and he has no problems painting a picture of what would have happened had he remained at Steamboat Springs High School.