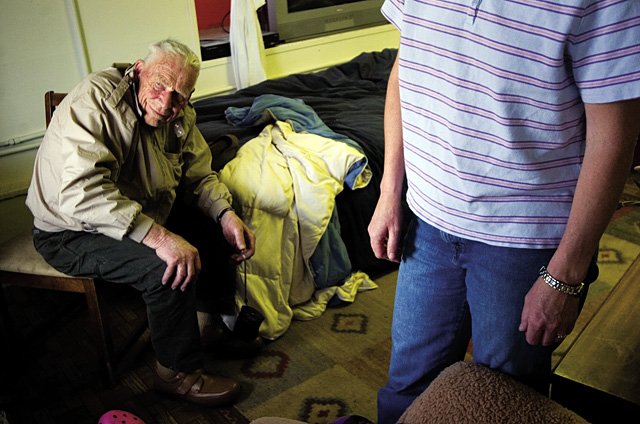 Bill Bowes, left, enjoys the view from the living room window of his home in Steamboat Springs on Wednesday. Bowes and his wife Marie (not pictured) have lived in Steamboat since the 1960s but have recently been joined in their home by their daughter, Heidi Nunnikhoven, right, and her family who helps care for the elderly couple.
Stories this photo appears in:
A vase of lavender tulips sits on a table to the right of Marie Bowes' recliner. To Marie's left is a picture window overlooking a giant meadow turned green with the change of seasons. Snow still covers the mountain peaks that tower above the meadow.