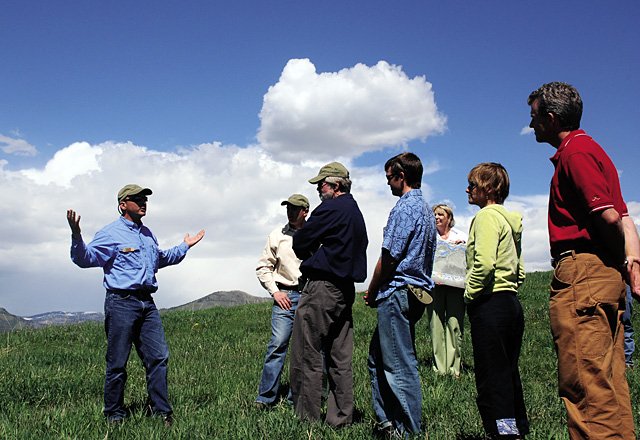 Marabou river keeper Pat Stefanek explains to a visiting group from Economic Summit 2007 on Thursday how the project's developers have spent almost two years on efforts to improve trout habitat.
Stories this photo appears in:
Marabou strives to show multi-million dollar homes can be sustainable
The log rail fence stretching along the hay and wheat fields on County Road 42 is brand new, but it already has been modified. It was too tall to allow elk to cross it during their seasonal migrations.