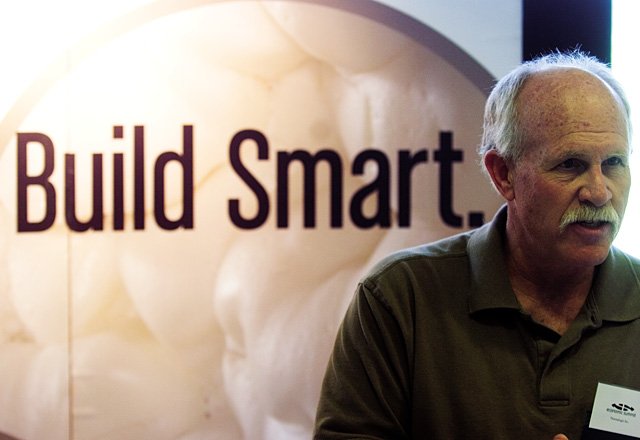 John Skovgaard, president of Thermalogic, explains his company's main product, spray foam insulation made with soy bean oil instead of petroleum, to a participant in the annual Economic Summit held at the Steamboat Grand Hotel on Thursday.
Stories this photo appears in:
It's a dicey fact of the eco tourism business that anyone who jumps on a plane for the long flight to Ecuador to visit the Galapagos Islands has just contributed a few tons of greenhouse gases to global climate change. Eco tourism, anyone?