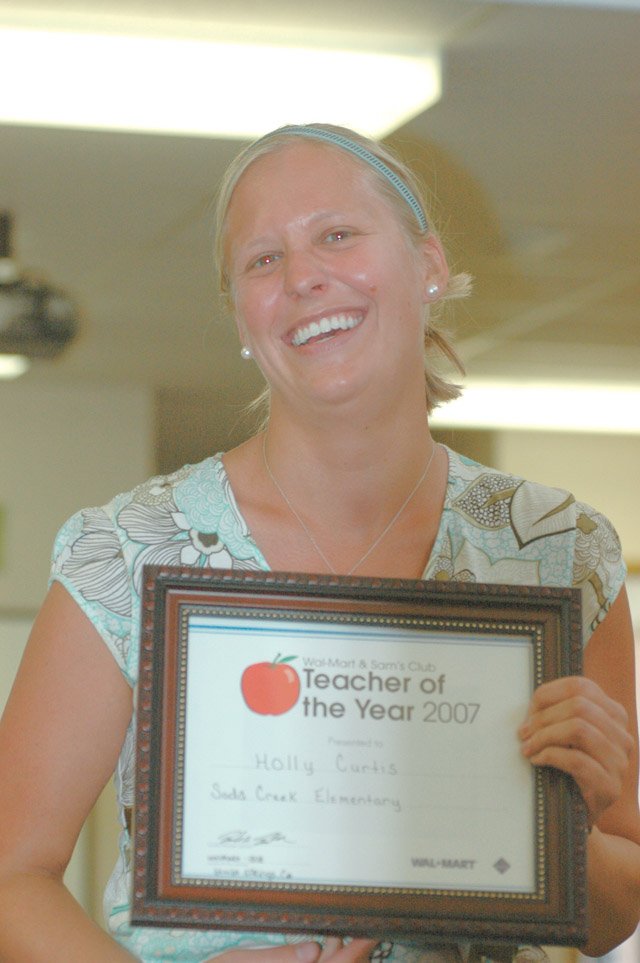 Soda Creek Elementary School third-grade teacher Holly Curtiss was named Wal-Mart's 2007 "Teacher of the Year" on Friday. Curtiss was chosen for the honor because "she stood out above the rest." Soda Creek also received a $1,000 gift certificate to Wal-Mart.
Stories this photo appears in:
While Soda Creek Elementary School teachers and staff were honored all week during "Staff Appreciation Week," one special teacher received an honor Friday she wasn't expecting.