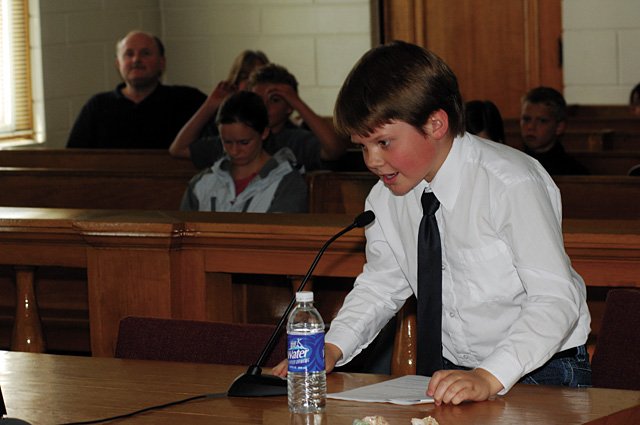 Prosecutor Josh Heald, of Soda Creek Elementary School, presents his case against SpongeBob SquarePants during the Law Day skit at the Routt County Courthouse Friday afternoon. Strawberry Park Elementary School, Soda Park Elementary School and North Routt Charter School fifth-graders spent Friday at the Routt County Courthouse learning about the judicial system.
Stories this photo appears in:
Everyone knows SpongeBob SquarePants lives in a pineapple under the sea and that he is absorbent and yellow and porous, but not everyone knows the alleged darker side to the famous sponge's personality.