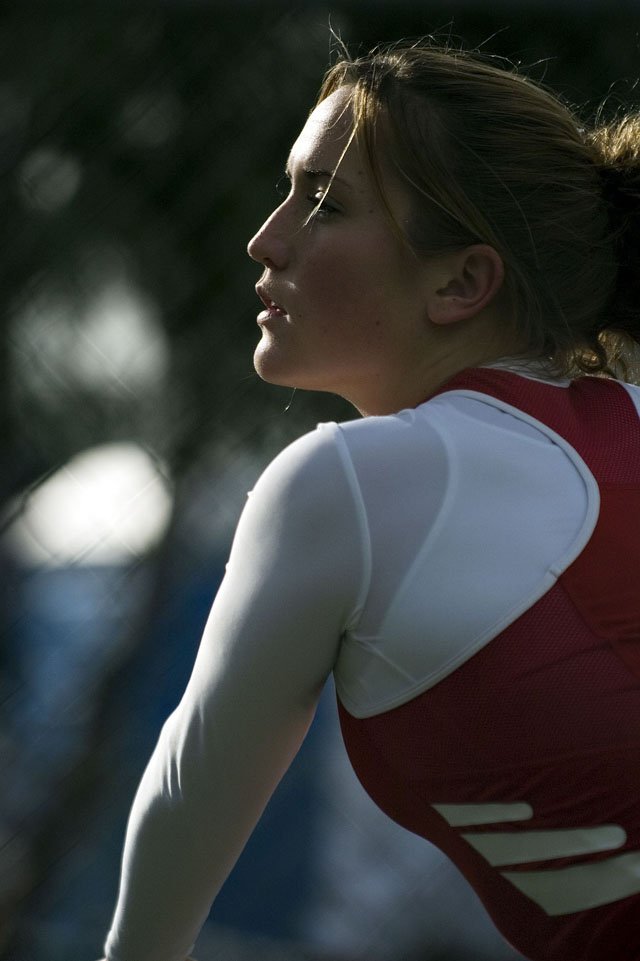 The late evening sun glints off Lizzie Stoll's face as she prepares herself to compete in the final round of the discus competition in Grand Junction on Friday. Stoll ended up with a fourth-place finish after hurling the discus 106-9.
Stories this photo appears in:
Stoll, Hutson, Marias set personal bests at Friday's Tiger Invitational track meet
Steamboat Springs junior discus thrower Lizzie Stoll would have been forgiven if she didn't put her best effort forward Friday at the Tiger Invitational track meet.