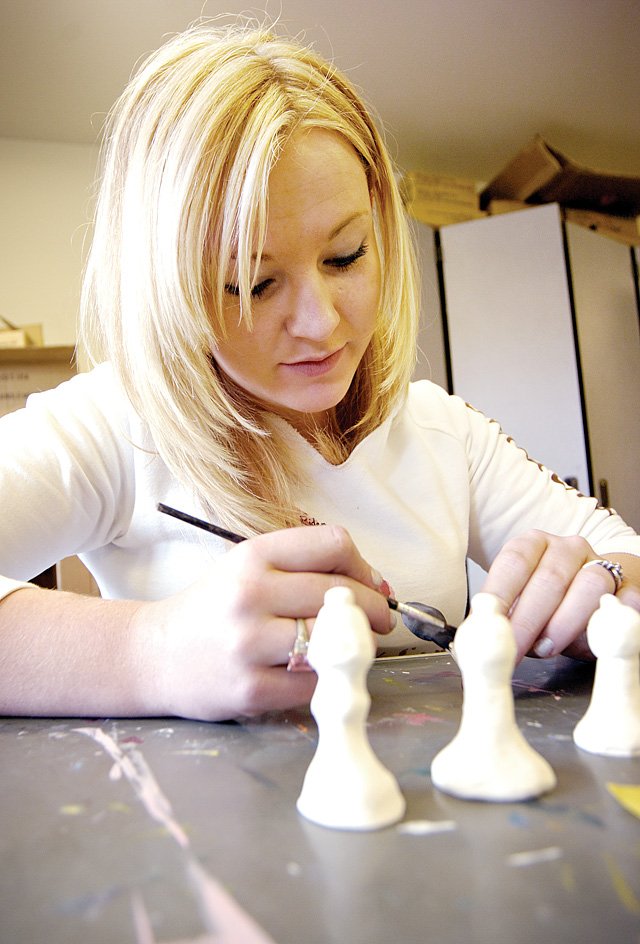 Christian Heritage School sophomore Rosemary Eisenhauer paints some bishop chess pieces she sculpted from clay Tuesday. Eisenhauer's pieces are part of a chess table and set that will be sold in the school's upcoming auction fundraiser.
Stories this photo appears in:
Private school to hold live, silent auctions at hotel
Without fundraisers such as its auctions on Saturday, the Christian Heritage School likely would have to close its doors.