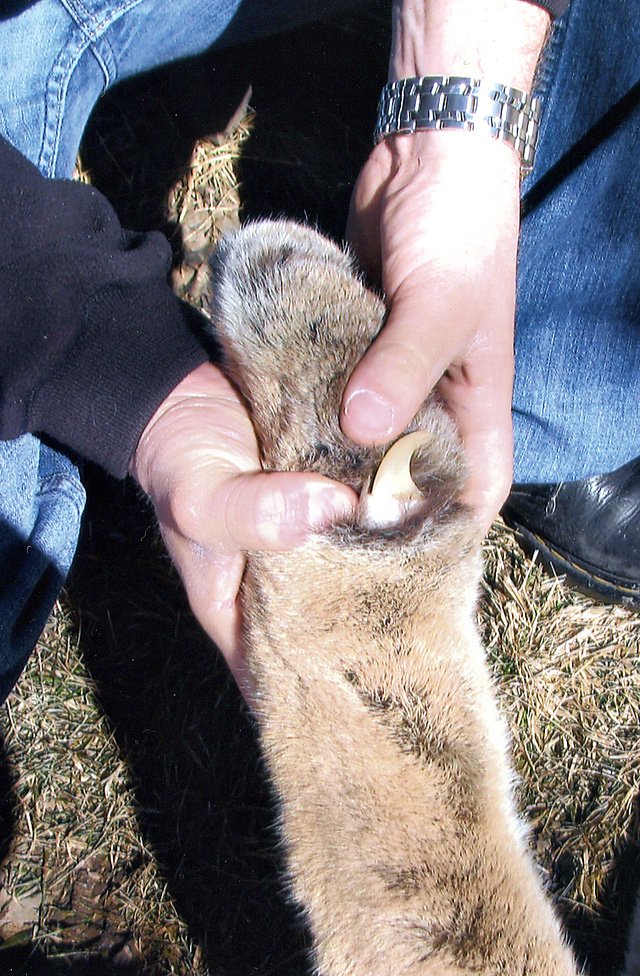 The paw of a 3-year-old dead mountain lion found at the base of Carol Baily's deck in South Routt was nearly the size of an adult male's hand.
Stories this photo appears in:
Carol Baily returned from vacation to find body near deck
Carol Baily lived in Routt County for 25 years and never saw a mountain lion, but she isn't necessarily upset that her first encounter was with a dead one.
March 23, 2007 12:40 a.m.