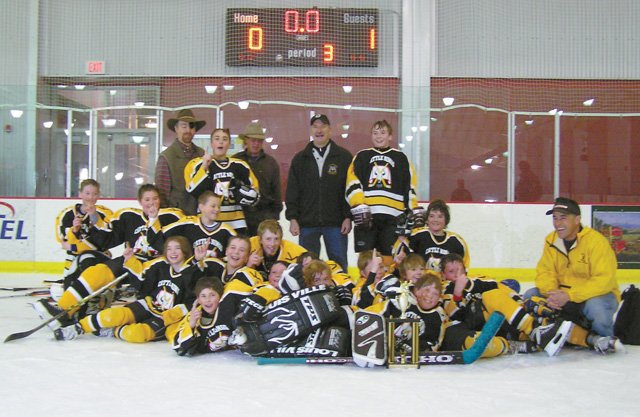 Youth hockey forces from Oak Creek, Kremmling and Grand Lake combined to claim a Peewee B championship title in the Rocky Mountain Youth Hockey League, with a 1-0 win over Telluride on Sunday. The Kremmling Cattle Kings advance to a four-team state championship playoff this weekend in Littleton.
Stories this photo appears in:
Tri-town team nabs youth league hockey championship title
Greg Miyauchi's friends think he's a little crazy - he drives upward of four hours round trip from Grand Lake to Oak Creek for hockey practice.