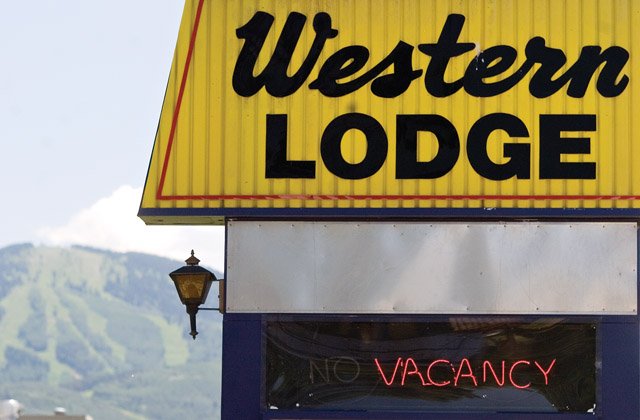 The sign on Lincoln Avenue for the Western Lodge advertises vacant rooms in Steamboat Springs on Friday afternoon. U.S. Census population estimates show populations declining in Steamboat Springs.
Stories this photo appears in:

Steamboat Springs is shrinking, the U.S. Census Bureau believes. In estimates released this week, the bureau estimated Steamboat's population on July 1, 2006 was 9,315, down 14 from the July 1, 2005 estimate. It was the third consecutive year and the sixth in the past seven that the bureau estimated a population decline for Steamboat.