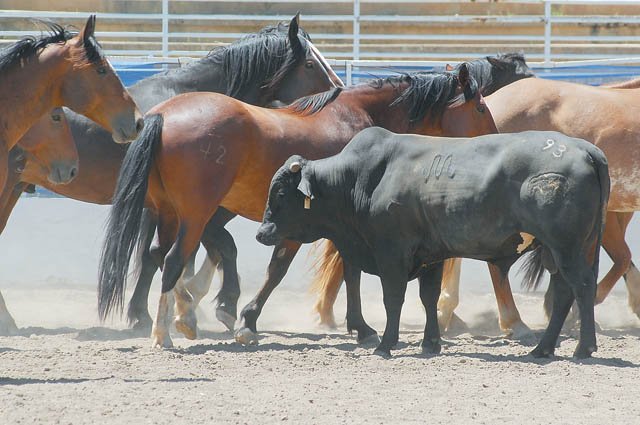 One of the smaller 2-year-old bulls that will be used for the junior bull riding roams the Brent Romick Rodeo Arena Thursday afternoon. The smaller bulls have less power than those ridden by the professional cowboys and less experience. However, Brent Romick thinks many of them will become stars on the PBR and PRCA tours in the future.

Stories this photo appears in:
As chairman of board for the Steamboat Springs Professional Rodeo Series, Brent Romick knows Steamboat hosts some of the best rodeos in the country.