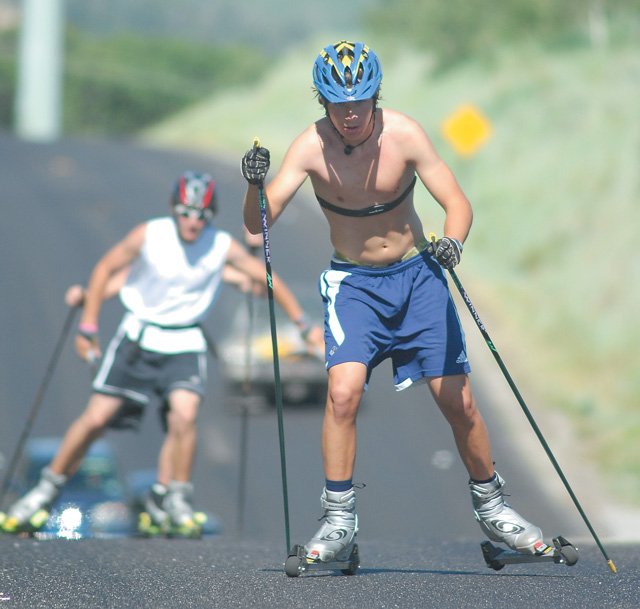 Steamboat Springs' Sam Chovan climbs up Fish Creek Falls Road during a training camp Thursday. World Champion silver medalist Billy Demong hosted the camp.

Stories this photo appears in:
Two miles of hot pavement along Fish Creek Falls Road doesn't look like it leads to Olympic glory. But for the 10 Nordic combined athletes who made repeated trips up the hill on roller skis Thursday morning, this is where the journey begins.