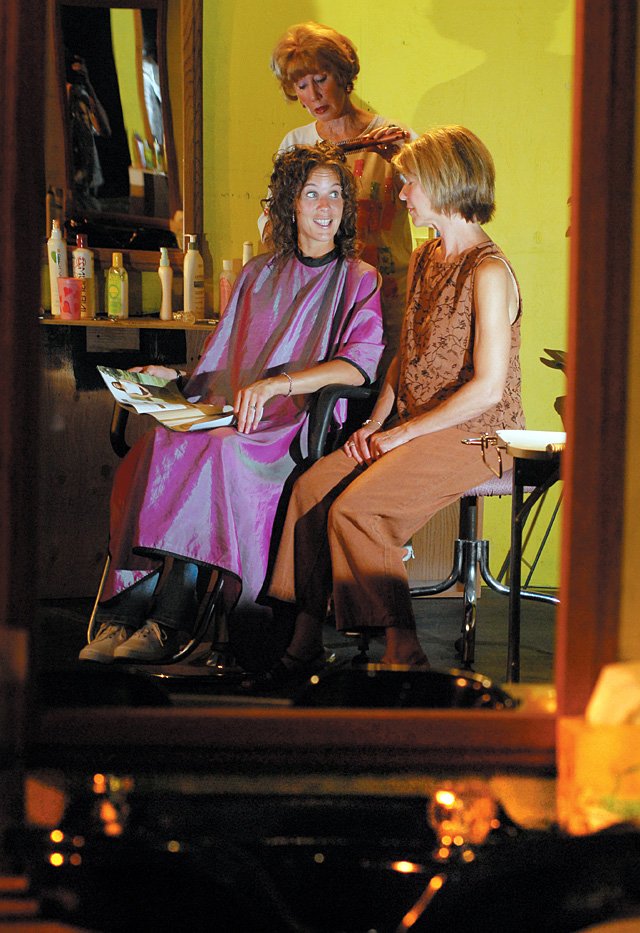 Set in a beauty parlor, "Steel Magnolias" is a heart wrenching and humorous tale about a group of women in the deep South. Here, Shelby (Chrissie Hodges) attempts to convince her mother (Patty Zimmer) and Truvy (Eileen Jones) that having a baby is a good idea.
Stories this photo appears in:

'Steel Magnolias' will be in full bloom at Mountain Theater
Sweet tea, big hair and plenty of y'alls : is it tourist season already?
By Erin Gleason
June 29, 2007 midnight