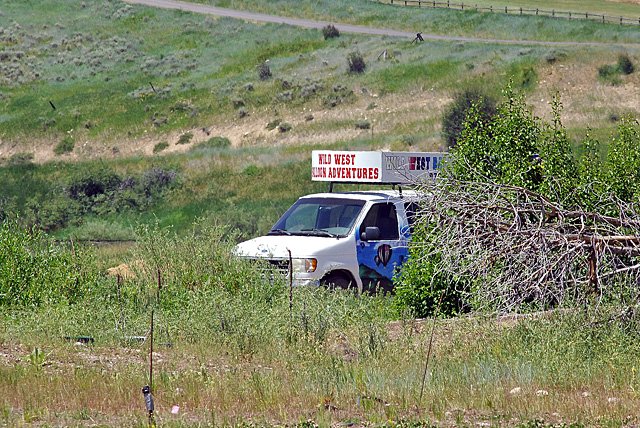 A Wild West Balloon Adventures van sits parked near where a 54-year-old man fell 700-feet to his death Tuesday morning. Police are investigating weather the death was accidental or a suicide.
Stories this photo appears in:

Boulder man, 54, falls 700 feet from hot air balloon to his death
Hot air balloon pilot Ian Cox never thought the man would jump.