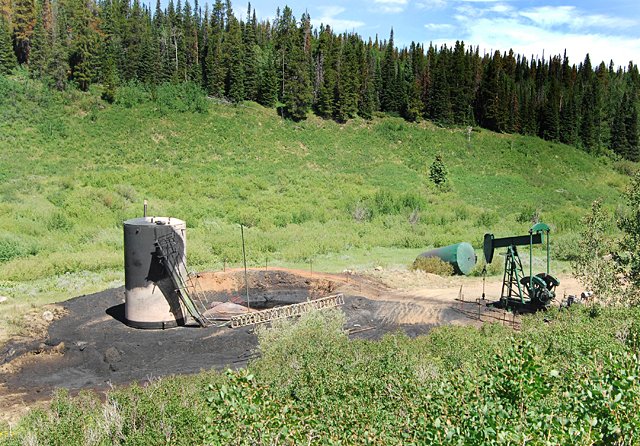 Charred ground, and a pool of oil stand where an oil storage tank used to. Officials said that it appears that two South Routt County teenagers were jumping on top of one of the tanks (laying on its side in the field) when it exploded. Both teens were killed in the explosion.
Stories this photo appears in:

No word yet on what caused deadly explosion in forest
A night of drinking in the woods turned deadly for two South Routt teenagers Saturday when an oil storage tank exploded in the Routt National Forest.

S. Routt teenagers were jumping on oil storage tank
Two South Routt teenagers are dead after an oil storage tank they were jumping on in the Routt National Forest exploded, the Rio Blanco County Sheriff's Office reported. The incident occurred late Saturday night at a well site off Rio Blanco County Road 8 near Chapman Reservoir. Killed were 17-year-old Samuel Hedemark of Phippsburg and 19-year-old Christopher King Fuller of Yampa.