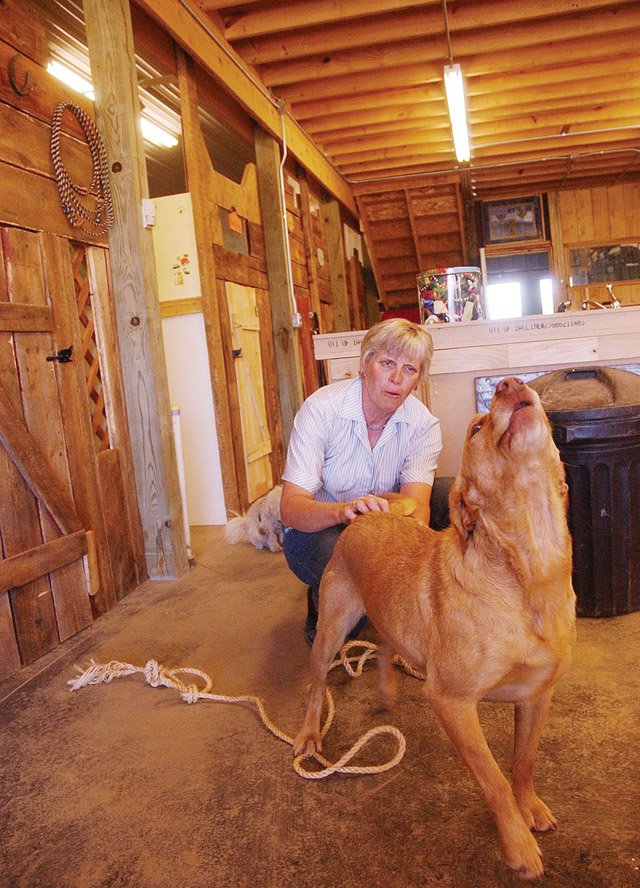 Peggy Haas plays with her dog Lucy on Monday at the boarding area of the RK Pet Ranch. She opened the kennel off Colorado Highway 131, eight miles south of Steamboat Springs, with her husband, Ron, last week.
Stories this photo appears in:
Peggy Haas' dogs - Charlie, Wings, Lucy and Hercules - have been in doggie heaven playing host to the constant flux of new faces at the Haas' new RK Pet Ranch, which opened last week.