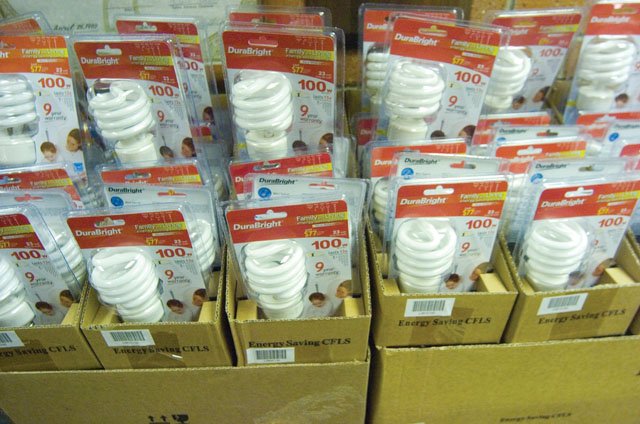 Numerous boxes of compact fluorescent light bulbs sit in the Yampa Valley Electric Association's Steamboat Springs offices Friday morning. The YVEA is offering one free light bulb to each customer, while additional bulbs are available at a wholesale cost. However, since April, only 2,500 of 20,000 bulbs have been picked up.
Stories this photo appears in:
"Going green" is second nature to Richard Levy, so when the local Sierra Club chairman purchased his home three years ago, he installed 12 compact fluorescent light bulbs.