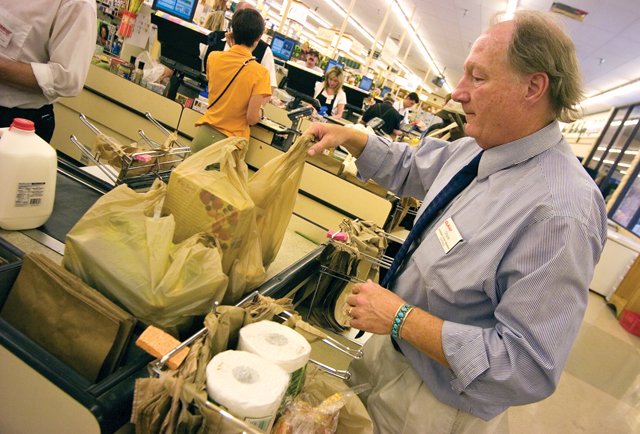 Chuck King, an assistant manager at City Market in Steamboat Springs, shown here helping to sack groceries Thursday afternoon, is retiring after working for 36 years in the supermarket industry.
Stories this photo appears in:
Local grocer retires after 36 years in business
The numbers on the clock in Chuck King's office are not where they're supposed to be. They lie jumbled behind the glass at the bottom of the clock as if someone violently shook them from their proper positions. The phrase "Who cares?" is printed across the face.