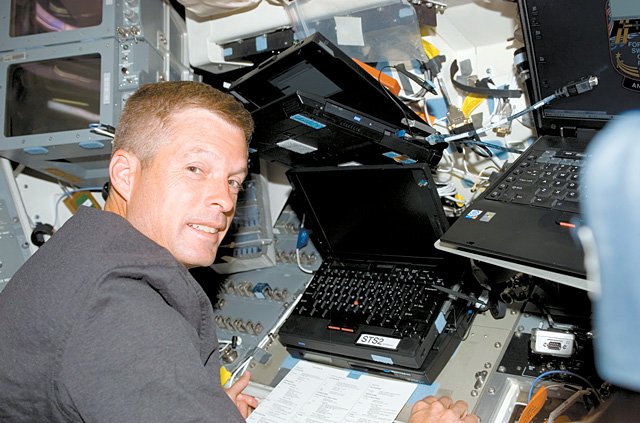 Astronaut Steve Swanson, a mission specialist, uses a computer on the middeck of Space Shuttle Atlantis on Saturday. Swanson is a Steamboat Springs High School graduate.
Stories this photo appears in:

Atlantis astronaut and former Sailor helps fold up solar wing
Space shuttle Atlantis astronauts Patrick Forrester and Steve Swanson spent the first two hours of their scheduled 6 1/2-hour spacewalk helping to put a 115-foot solar wing away in its storage box.