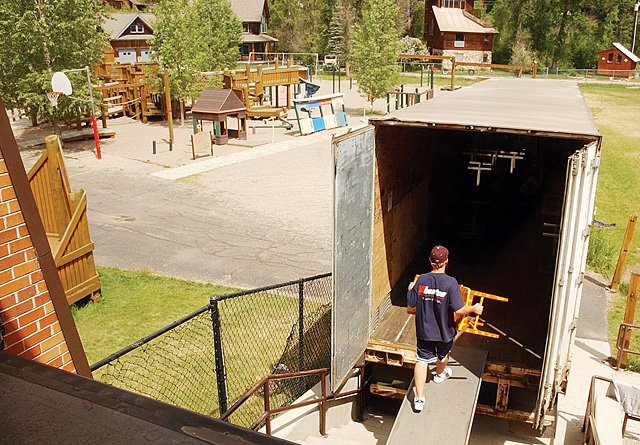 Blayne Conroy, 14, with Blayne Moving and Storage, moves a chair from a classroom at Soda Creek Elementary School on Monday into a semi trailer that will be used to temporarily store things salvaged from the school. The school is set to be demolished in July to make room for a new school.
Stories this photo appears in:

Massive relocation of materials to school's temporary facility under way
A new Soda Creek will begin to rise from the ground later this summer, but Principal Judy Harris has more pressing concerns, such as the logistics of moving approximately 31,680 square feet of school materials.