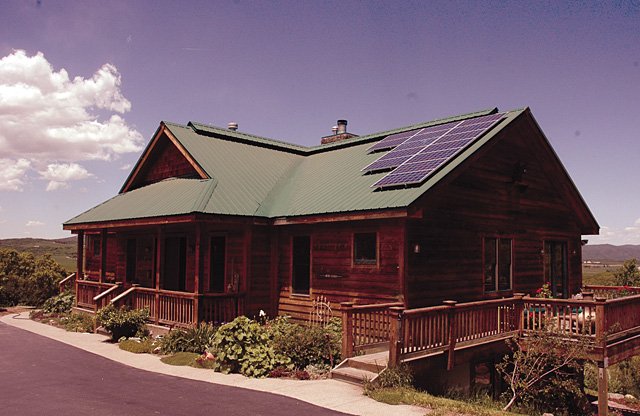 The home of Craig Schifter in Oak Creek is powered by solar panels on its roof. The Schifter home is the first solar electric on-grid home in the Steamboat Springs area and feeds power back to the Yampa Valley Electric Association grid.
Stories this photo appears in:
For a subject that is so often combined with the evermore depressing assessments of pollution and global warming, a renewable energy conference in Steamboat Springs this weekend was marked by a celebratory mood.