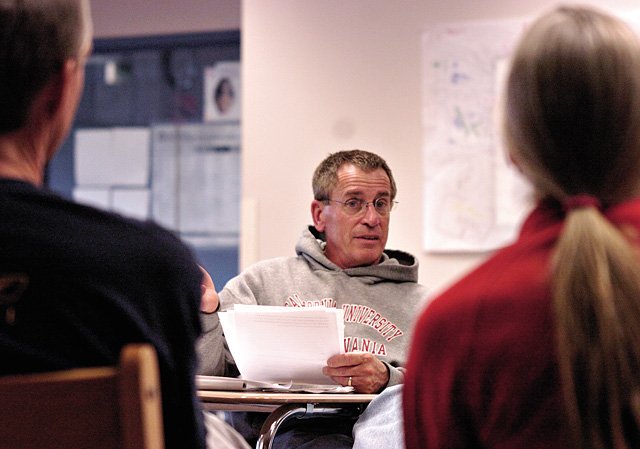 School Board member John DeVincentis delivers a statement during an open forum held at Steamboat Springs High School on April 17.
Stories this photo appears in:

In August 1984, Steamboat Springs citizens voted 336-308 to recall then-School Board President Al Miller, largely due to Miller's attempt to fire legendary wrestling coach Carl Ramunno. That same month, John DeVincentis began his 21-year career as principal of Strawberry Park Elementary School in Steamboat. The city has not seen a recall election for a School Board member since.