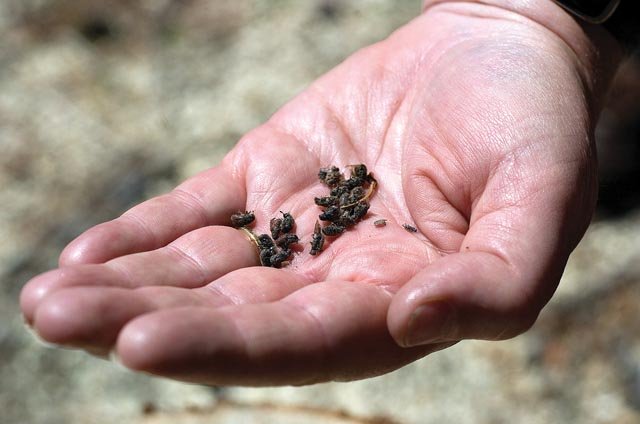 Dead mountain pine beetles are displayed by Diann Ritschard in the Routt National Forest on Friday. The beetles are threatening the existence of millions of lodgepole pine trees in Colorado.
Stories this photo appears in:
Officials look to clear beetle-infested pine trees before next wildfire
Along a hillside in the Routt National Forrest's Seedhouse Corridor, splashes of red and gray emerge from a large canvas of green.