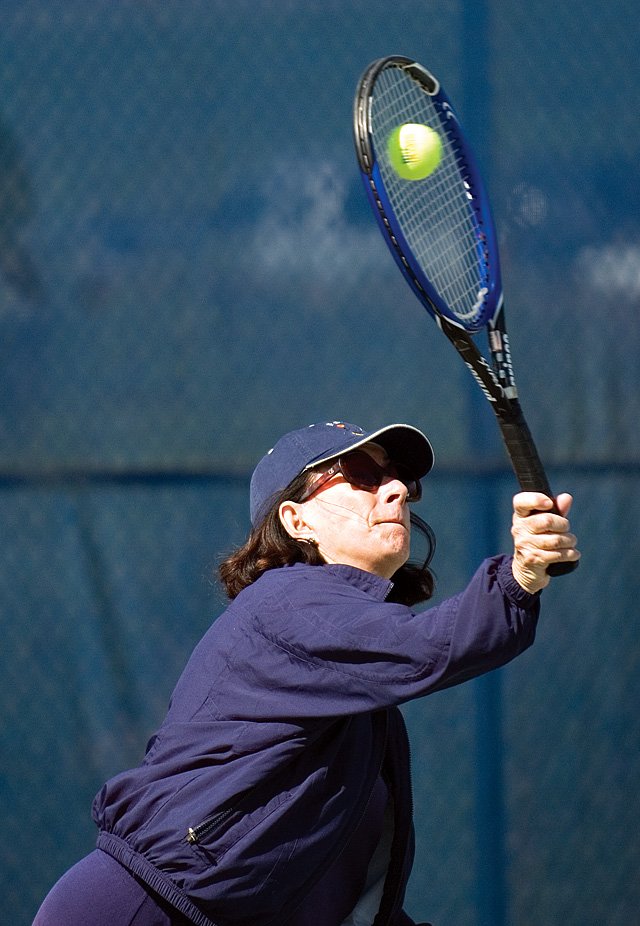 Maria Pixley crushes a serve during a mixed doubles match outside the Tennis Center in Steamboat Springs on Friday. Pixley and her husband, Bill, were competing in the 2007 ITA Senior Sectional Tennis Championships.
Stories this photo appears in:
Fran Micka has made the trip to Steamboat Springs from Avon for the past fives years to kick off the summer with some serious tennis.